Don't like getting the text wrapped up in quotes when copy-pasting portion of a conversation in the Skype im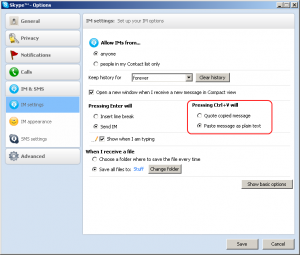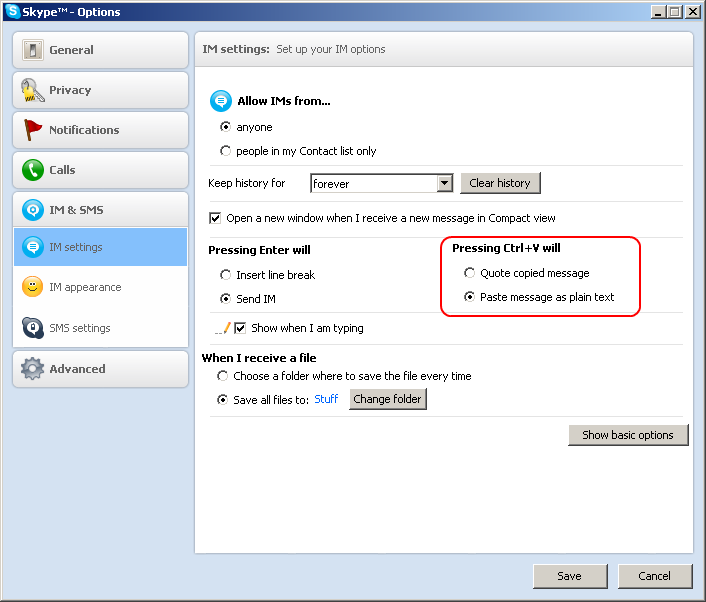 box?
Here's how to disable this behaviour, and have Skype copy-paste work as it used to prior to version 4.
In the main skype window, visit Menu Tools -> Options -> IM & SMS
Press the button "Advanced Settings"
Select "Paste Message as Plain Text"
Close the options dialog by pressing Save. Voila', you're done.